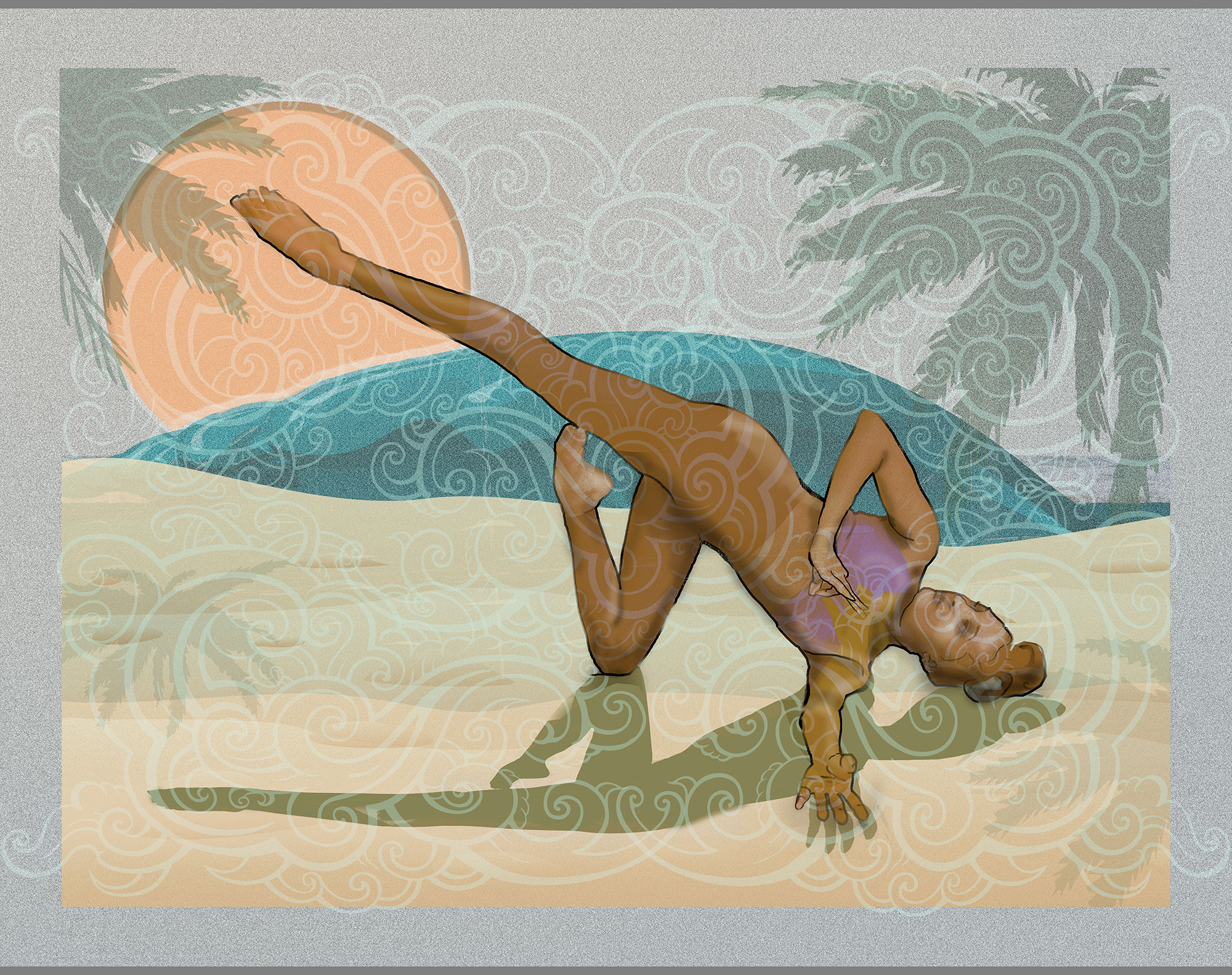 Fallen Angel Variation
48" W x 38" H 
$1080
Fallen Angel Variation was inspired by glancing at my yoga instructor, Victoria, during practice. For several weeks I'd been sketching, searching for an inspirational pose for my next painting. I found myself in a slightly wobbly, twisted position gazing under my arm at Victoria who looked graceful and serene in this pose.
The beach is the backdrop for this painting because for me, it is a place of serenity. I often take long walks along Juno and Jupiter Beaches when I need time to reflect and be in nature.
I hope you find serenity from this painting and spread the joy of inner peace.