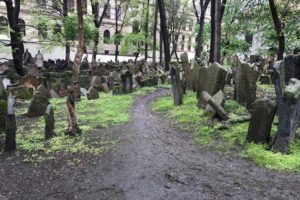 I have been on hiatus from posting on Facebook and my CarenHackman.com and YogaPainter.com sites. Even though, in my professional life as a graphic designer, I do plenty of posting for others, I've taken some time from personal posting. It's been a time of learning, observing and contemplating. Starting the posting break was not intentional. In retrospect, I believe that it has been a healthy experience.
The Dalai Lama said, "When you talk, you are only repeating what you already know. But if you listen, you may learn something new." Just as one cannot learn while talking, I don't believe that one can learn while writing.
I want to be a student of the universe. The number of things I'd like to learn is staggering. The list includes deepening my understanding of the physical and spiritual world of yoga, mastering all the Adobe Creative Cloud software, learning Hebrew, learning more about the history of the world …you see I could go on for quite a while.
During this time off from posting I traveled to Israel, visited with family and then went on to visit Prague for several days. The layers of history that exist in Prague (emotionally or spiritually (needs an adjective here) struck me. While on the Prague trip we visited, Josefov, the Jewish section of the city, which had been the Jewish ghetto beginning in in the 13th century. We had a wonderful tour guide on the very first day. Educated in Slavic history, he told us stories at nearly every turn.
I felt the area's layered past most profoundly when we walked through the Jewish Cemetery. The oldest tombstone dates from 1439 and the most recent is 1787. Because the Jews were restricted to this tiny portion of land, they ran out of space. The community was forced to fill the cemetery with earth and create new layers in which to bury the deceased. Some 12,000 very crowded, tombstones are visible. Many of these stones are richly adorned with images of fruits or animals and engraved front and back. The cemetery was beautiful with lush trees overhanging the plot areas.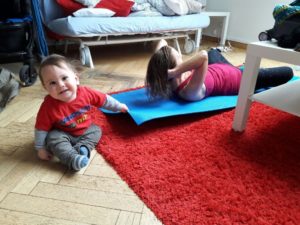 Throughout my hiatus, and travels I continued to practice yoga daily. I love taking group yoga classes but it is the the solo practices that deepened my feelings for yoga and give me a sense of peace and inner calm. The visit also made me realize how temporary our lives are and how we have a short time to show our love for each other and our planet earth.